Sign up for our Newsletter (French)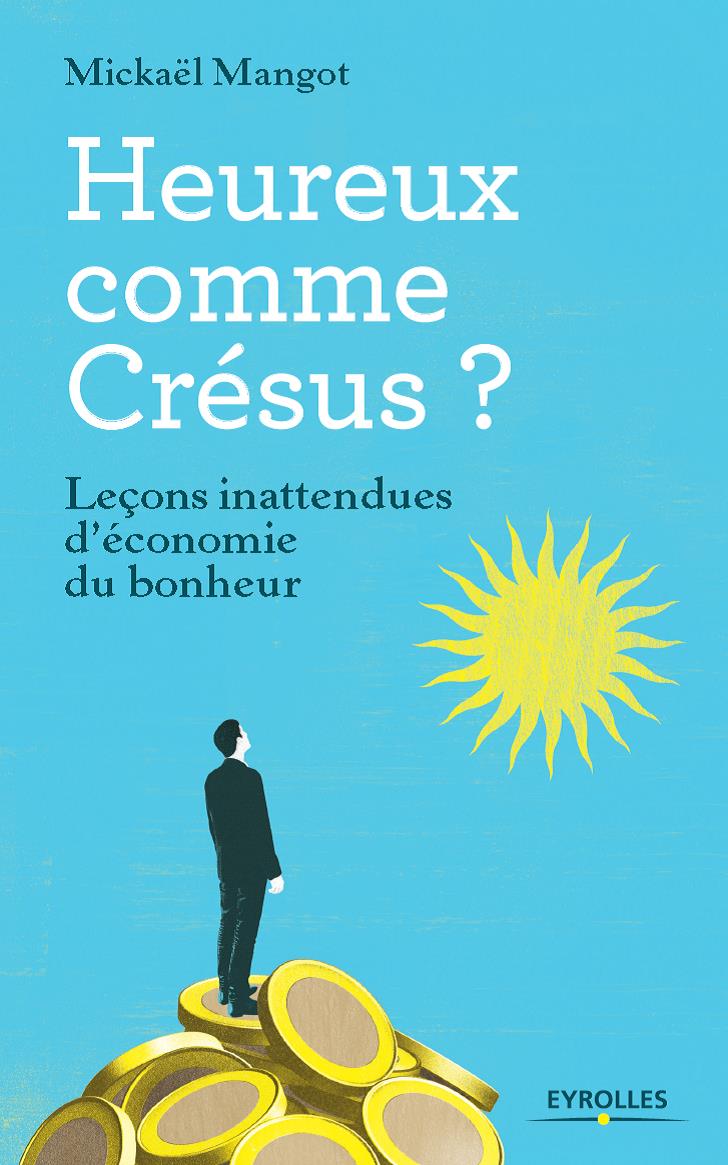 Cresus was phenomenally rich. But was he really happy ?
For several decades deviant researchers have been comparing economic situations and individual levels of happiness across the globe. Those studies, whose conclusions sometimes go against our intuitions, are now gathered into an academic field whose name sounds poetical: happiness economics.
Money, work, consumption: are we doing what's best for our happiness? By avoiding commonplaces and ideological standpoints, happiness economics provides useful guidelines for our decisions, whether big or small. In this uncertain economic climate, it's high time for taking unusual lessons.
Lesson #2 : Envy the rich moderately
Lesson #11 : Wait before buying a new car
Lesson #16 : Book holidays long in advance
Lesson #20 : Offer presents all year long
Lesson #25 : Don't ask about your colleague's salary
(Book in French)
Who benefits from our services ?
THE INSTITUTE'S NEWS
November 17, 2016. Today took place the opening press conference of the Happiness Economics Institute at La Maison des Ingénieurs de l'Agro in Paris. That press conference offered the opportunity to introduce happiness economics and the Institute's mission, services and staff. We provided insights about the Institute's expertise based on two case studies: entrepreneurship and Donald Trump's election. Thanks to all participants, we had a pleasant, friendly and stimulating moment. The conference was made especially timely by the news: COP 22, Donald Trump's election and the presidential primaries in France, the Global Entrepreneurship Week, the upcoming Telethon and Christmas celebrations all embody issues that are central to the HEI's analysis of the influence on happiness of common goods, public policy and individual economic behaviors. We thank all persons that attended that historical moment for the HEI: journalists from all media (Les Echos, L'Express, Europe 1, L'Expansion, 20 Minutes, Challenges, Investir...) and "friends" of the HEI, including Pierre Sabatier, Jean-Jacques Pluchart [...]
Mickael Mangot
November 17, 2016 on RTS (Swiss radio). By Estelle Braconnier. Translated from French. The Happiness Economics Institute opens on Thursday in Paris. [...]
Mickael Mangot
November 17, 2016. Today took place the opening press conference of the Happiness Economics Institute at La Maison des Ingénieurs [...]
Mickael Mangot
November 17, 2016 on France Inter (French radio). Mickaël Mangot, Executive Director of the HEI, was interviewed by Eric Delvaux [...]