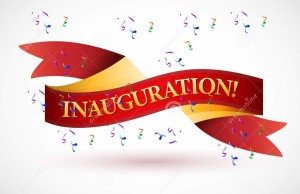 November 17, 2016. Today took place the opening press conference of the Happiness Economics Institute at La Maison des Ingénieurs de l'Agro in Paris.
That press conference offered the opportunity to introduce happiness economics and the Institute's mission, services and staff. We provided insights about the Institute's expertise based on two case studies: entrepreneurship and Donald Trump's election. Thanks to all participants, we had a pleasant, friendly and stimulating moment.
The conference was made especially timely by the news: COP 22, Donald Trump's election and the presidential primaries in France, the Global Entrepreneurship Week, the upcoming Telethon and Christmas celebrations all embody issues that are central to the HEI's analysis of the influence on happiness of common goods, public policy and individual economic behaviors.
We thank all persons that attended that historical moment for the HEI: journalists from all media (Les Echos, L'Express, Europe 1, L'Expansion, 20 Minutes, Challenges, Investir…) and "friends" of the HEI, including Pierre Sabatier, Jean-Jacques Pluchart et Philippe Jurgensen. We include journalists that were not present but covered the event on the behalf of France Inter, France Culture and the Swiss radio RTS.
We hope they will continue to support us in the next steps of our development.
Thanks from all the team!
Mickaël Mangot, Executive Director.